Our Mission
Offering a premier experience in residential and commercial property lets, transforming spaces into homes and thriving business environments. We foster vibrant communities and maximising the value of property investments through integrity, innovation, and exceptional service.
Properties to Let
Discover a curated collection of exceptional properties available. From stylish apartments in prime urban locations to versatile commercial spaces designed for business and home success, our portfolio offers a diverse range of options.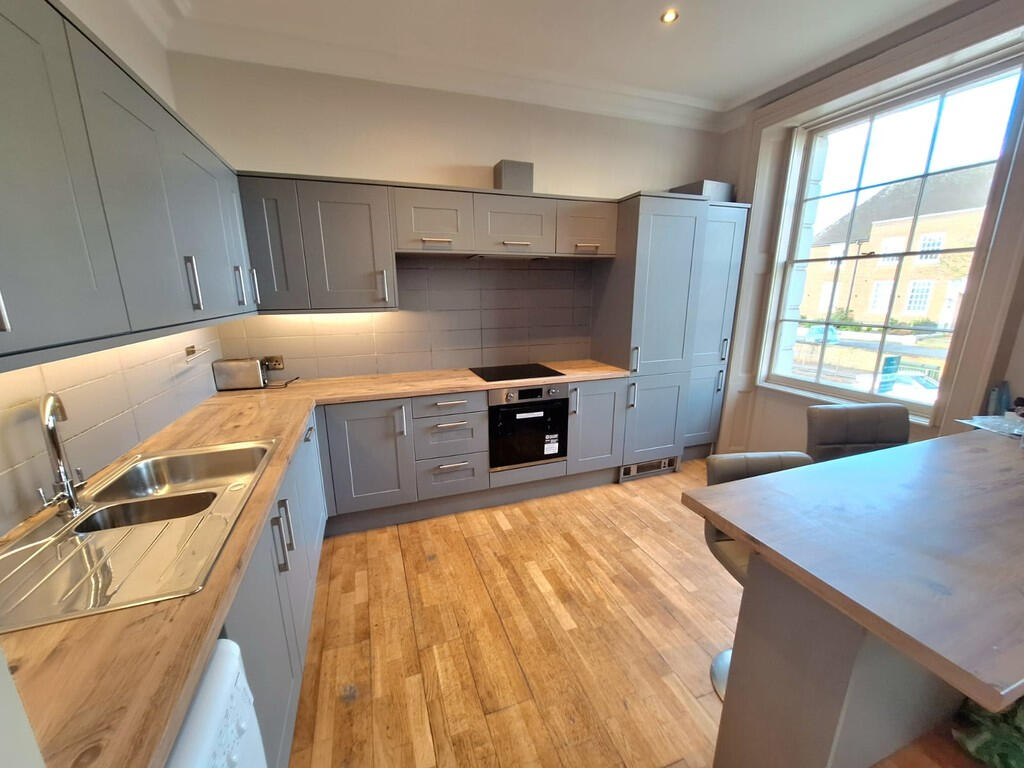 Huntingdon House – £1450pcm
This first-floor apartment has two spacious double bedrooms, one of which has an en-suite with roll top bath and double shower. The kitchen is open plan with built in appliances, and breakfast bar with space for up to five bar stools. The lounge is spacious and has a feature fireplace. This property has large windows throughout creating a bright and airy feel. Must be viewed to be appreciated.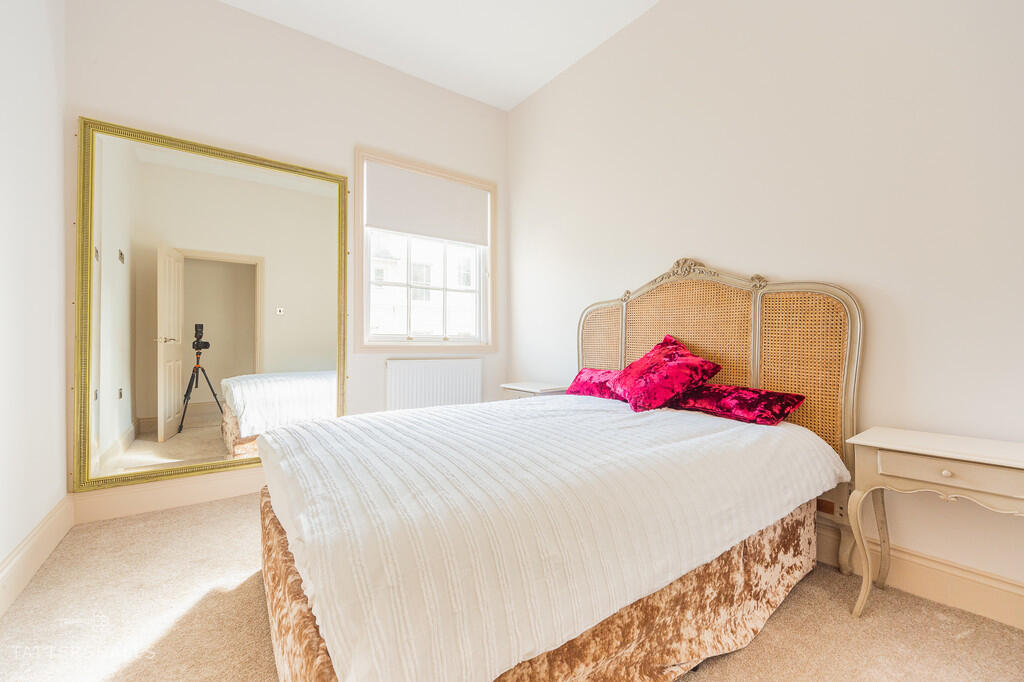 Western Terrace – £1500pcm
This first floor apartment has been refurbished throughout to a high standard. The property comprises of spacious entrance hall, modern kitchen with integrated appliances with a breakfast bar from the kitchen into the lounge. The private balcony through French doors which offer beautiful views and provides the perfect space for al-fresco dining in the warmer months. There are two double bedrooms with the master bedroom boasting a modern en-suite shower room.
Are you in search of the perfect space to securely store your vehicle or belongings? Look no further! Our secure garages are located just a short walk from Nottingham town centre on Derby Road.Each garage is equipped with electrical outlets, providing you with the power you need, and for the convenient and secure remote-controlled door openers.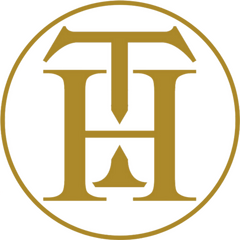 Thank you.
Your enquiry has been sent to Tattershalls who will be in touch shortly to discuss your application.
We take the matter of your privacy and personal information very seriously. This privacy policy describes how Tarry Holdings Ltd and/or its child companies collects, protects and makes use of the information you provide when you use our website or communicate with us by phone, email or otherwise. If you are asked to provide information to Tarry Holdings Ltd and/or its child companies, it will only be used in the ways described here. If you have any questions about this policy please contact us using the details shown on our website or as set out further below.We gather and use certain information about individuals in order to provide products and services and to enable certain functions on our website.We also collect information to better understand how visitors use our website and to present timely, relevant information to them.The Data We CollectWe may collect the following information:
• Name
• Contact information including telephone numbers, postal and email addresses
• Demographic information, such as postcode, date of birth and preferences
• Website usage and technical data including your IP address and browser type/versionHow do we use your dataCollecting this data helps us understand what you are looking for from Tarry Holdings Ltd and/or its child companies, enabling us to deliver improved products and services.
Specifically, we may use data:
• For our own internal records
• To improve the products and services we provide
• To contact you in response to a specific enquiry
• To customise the website for you
• To send you promotional emails about products, services, offers and other things we think might be relevant to you
• To send you promotional mailingsDisclosure of your informationYou agree that we may share your information with:
• Individuals within Tarry Holdings Ltd and/or its child companies
• Selected third parties including business partners, suppliers and sub-contractors for the performance of any contract we enter into with you
• Analytics and search engine providers that assist us in the improvement and optimisation of our websiteWe will disclose your personal information to third parties:
• If we are under a duty to disclose or share your personal data in order to comply with any legal obligation or in order to enforce or apply our terms of use or other agreements or to protect the rights, property or safety of the Company, our customers or others. This includes exchanging information with other companies and organisations for the purposes of fraud protection.Cookies and How We Use ThemWhat is a cookie?
A cookie is a small file placed on your computer's hard drive. It enables our website to identify your computer as you view different pages on our website. Cookies allow websites and applications to store preferences in order to present content, options or functions that are specific to you. They also enable us to see information like how many people use the website and what pages they tend to visit.We may use cookies to;
• Analyse our web traffic using Google Analytics. Aggregated usage data helps us improve the website structure, design, content and functions.
• Identify whether you are signed in to our website. A cookie allows us to check whether you are signed in to the site.
• Test content on our website. For example, 50% of our users might see one piece of content, the other 50% a different piece of content.
• Store information about your preferences. The website can then present you with information you will find more relevant and interesting.
• To recognise when you return to our website. We may show your relevant content, or provide functionality you used previously.Cookies do not provide us with access to your computer or any information about you, other than that which you choose to share with us.Controlling cookies
You can use your web browser's cookie settings to determine how our website uses cookies. If you do not want our website to store cookies on your computer or device, you should set your web browser to refuse cookies.However, please note that doing this may affect how our website functions and some pages and services may become unavailable to you. Unless you have changed your browser to refuse cookies, our website will issue cookies when you visit it.Controlling Information About YouWhen you fill in a form or provide your details on our website, you will see one or more tick boxes allowing you to:• Confirm your agreement to our collection and processing of your personal data pursuant to this policy and in accordance with the law
• Opt in to receive marketing communications from us by email.
If you have agreed that we can use your information for marketing purposes, you can change your mind easily via one of these methods:
• Visiting [URL] and selecting 'Unsubscribe'.
• Email us at accounts@tarryholdings.comWe will never lease, distribute or sell your personal information to third parties unless we have permission or the law requires us to.Any personal information we hold about you is stored and processed under our data protection policy, in line with GDPR.Security And StorageWe will always hold your data securely. To prevent unauthorised disclosure or access to your information, we have implemented strong physical and electronic security safeguards. We will at all times process and store personal data in line with relevant legislation. Unfortunately, the transmission of information via the internet is not completely secure. Although we will do our best to protect your personal data, we cannot guarantee the security of your data transmitted to our website, any transmission is at your own risk. Once we have received your information we will use strict procedures and security features to try to prevent unauthorised access.Links From Our SitePlease note that we have no control of websites outside the Tarry Holdings domains. If you provide information to a website to which we link, we are not responsible for its protection and privacy. Always be wary when submitting data to websites. Read the site's data protection and privacy policies fully.Access To InformationGDPR gives you the right to access information held about you. To request your information please contact accounts@tarryholdings.com.Changes To Our Privacy PolicyAny changes we make to our privacy policy in the future will be posted on our website and where appropriate notified to you by email. Please check back frequently to see any updates or changes to our privacy policy.This policy is updated from time to time. The latest version is published on this page. This website policy was reviewed and updated in November 2023.Please click here to view Tattershall's Privacy Policy